Product Information
This is a graded product. A1 products are "as new" but have been box opened. All A1 products will be fully bubble-wrapped for transportation.
GRADE A1
HEALTHY LIVING
Damp and mould can be very damaging to your home and health - luckily this can be prevented with the electriQ CD20L Dehumidifier. This compact yet powerful 20L Dehumidifier helps create a healthier and more comfortable environment for houses with up to 5 bedrooms by removing the excess moisture and humidity that can encourage the growth of common allergens.
This efficient Dehumidifier extracts up to 20L of water per day into its 5L water tank. Once the water tank is at full capacity the unit will automatically stop running to avoid overflowing. The CD20L can also be set up for continuous draining by connecting a hose into the drain outlet at the back.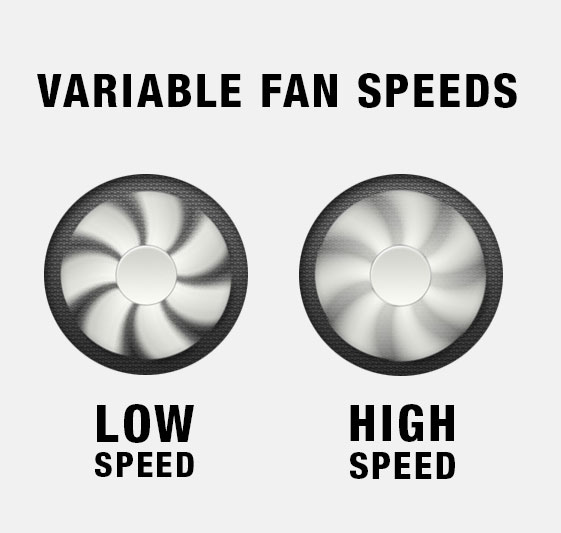 MORE CONTROL
The two-speed variable fan gives you greater control and added flexiblity to your indoor ir climate. The low speed setting is ideal for using throughout the day to save energy or even at night thanks to its low noise level, while the high speed setting lets you achieve your desired humidity faster.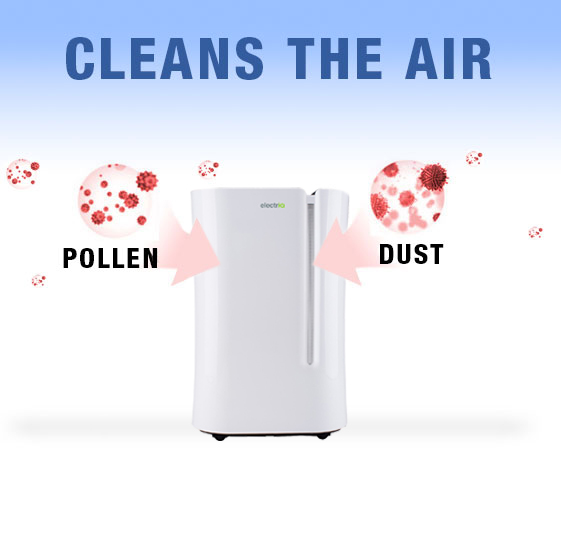 CLEANER AIR
The CD20L comes with a removable filter to trap air borne particles and improve the air quality - perfect for those with sleeping problems and breathing difficulties. Its a washable filter so you wont have to worry about replacing the filter every couple of month, simply give them a quick vacuum or rinse with some hot soapy water.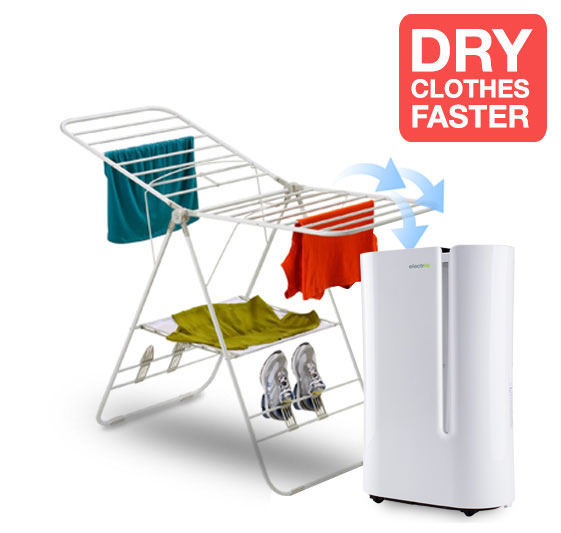 SPEED DRY YOUR CLOTHES
If youre finding it difficult to dry laundry outside due to the unpredictable weather or large amount of clothing then youll be pleased to hear that the CD20L comes with a laundry mode setting. This clever little feature significantly reduces the drying time of damp laundry on a radiator airer/towel rail.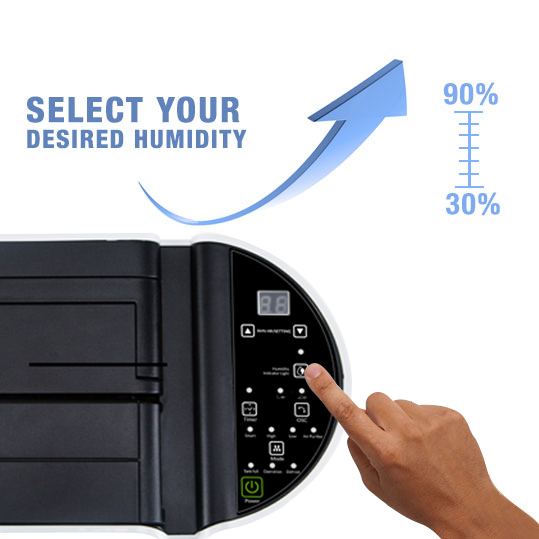 SET AND FORGET
Indoor humidty levels vary from house to house. If the humidity is too high then your home is at risk of mould, but if its too low then airborne viruses like flu can survive longer. Thankfully, the CD20L allows you to select your desired humidity level so you can find the perfect balance between high and low that best suits your home.
Key Features
Energy efficient, great for up to 5 bed houses
Cost effective way to combat mould, unpleasant smells and condensation and damp with antibacterial system
Power saving humidistat with intelligent logic to save even more
Digital backlit LCD display showing current Humidity
Washable antibacterial silver Ion filter included
Carry handle and castors for easy transport
Strong build, contemporary design, easy to use
Laundry Mode
1 Year Warranty
Technical information
Extraction rate 20 litres per day at 30°C and 80%rh
Digital humidistat with display showing current room humidity
Accurate adjustable humidistat allowing settings from 35 to 80%rh in 5% steps
Washable antibacterial silver Ion filter included
Air Flow (nominal): 155m3/hr
Auto restart on power off
Permanent drainage option
Max noise level 48.5 dB(A)
Rated Power: 380 watts
Refrigerant R134
Tatung Compressor
Tank 5 litres
Dimensions
W x D x H: 386 x 320 x 495mm
Weight: 14 Kgs