Product Information
COMBAT MOULD, CONDENSATION & DAMP
Create a healthier enviroment for you and your family with this low energy 16L dehumidifier from ElectriQ. Suitable for flats and homes up to 4 bedrooms, this powerful yet incredibly energy efficient dehumidifier provides a cost effective solution in combating damp, mould and condensation.
It works by removing excess moisture and humidity in the air which can encourage the growth of common allergens that maybe damaging to a person's health and home. Allergens can be anything from dust mites and pollen to mould and bacteria.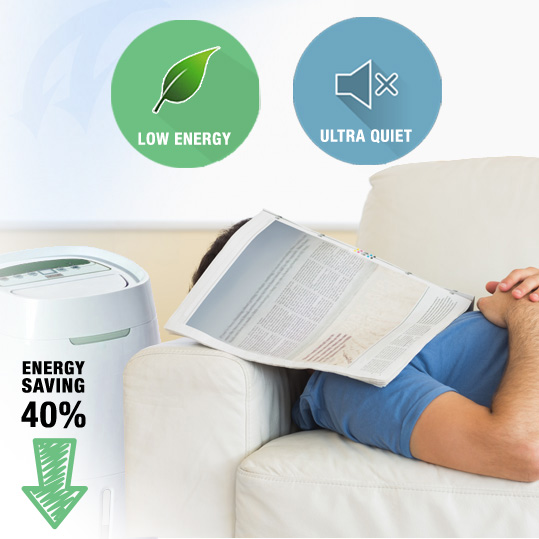 ULTRA QUIET AND EFFICIENT
This efficient dehumidifier is perfect for using at night when sleeping thanks to its ultra-low noise level. It's engineered with some very clever technology that saves you 40% of the running costs compared with standard dehumidifiers. There's also a timer function that can be set to automatically switch on/off at a convenient time - so you can have it run while you're sleeping, at work, or at an off peak electricity period to futher reduce operating costs.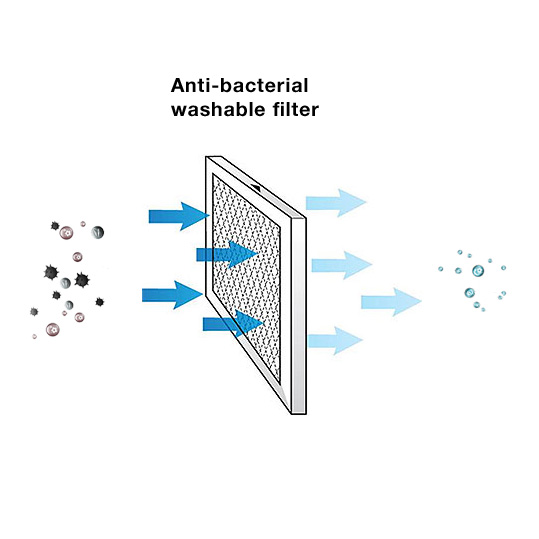 BREATHE A SIGH OF RELIEF
For complete protection, this dehumidifier features an anti-bacterial filter to trap any unwanted bacteria in the air so that you breathe cleaner, fresher air - ideal for those with breathing difficulties or allergies. The filter is washable so you don't have to fork out money on having to replace the filter every couple of months, simply give it a quick rinse with some hot soapy water and use again.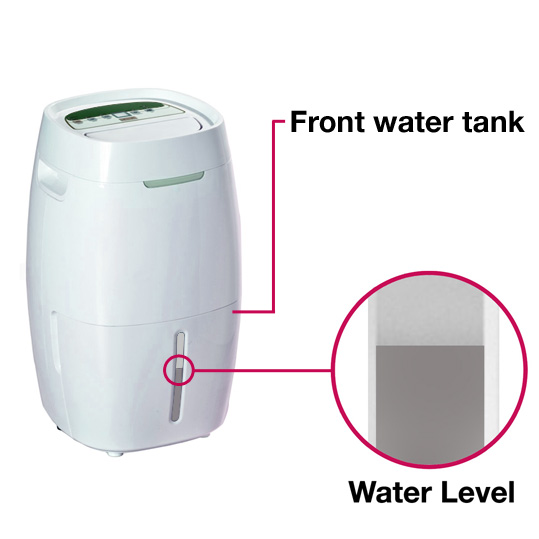 LARGE WATER TANK
The water tank is large enough to hold up to 4 litres of water and you don't need to worry about it over flowing because the unit will stop once the tank is full. The Intelligent humidistat control logic ensures maximum water extraction with minimum power use. The water tank is cleverly positioned at the front of the dehumidifier for quick and easy access. The CD16LE can also be set up for continuous draining by connecting a hose into the drain outlet at the back.
Key Features
Energy efficient and quiet to run
Saves 40% of the running costs compared with standard dehumidifiers
Great for flats and homes up to 4 bed houses; also ideal for small to medium size offices
Low energy compressor - uses only 200 Watts
Cost effective way to combat mould, condensation and damp
Antibacterial washable filters
Quick drying laundry mode
Swinging louvres and 360 degrees design for improved all around dehumidification
Large 4 litres tank or permanent drainage operation
Built-in side handles and castors
Stylish modern design
Technical information
max 200 watts/ hr power consumption
extraction rate up to 16 litres per day
digital humidistat with backlight LCD display showing current room humidity and temperature
accurate adjustable humidistat allowing settings from 40 to 80%rh in 5%rh steps
Automatic dehumidification function for simple one touch operation
Permanent drainage port or tank use
1 – 24 hour stopping timer
Strong carry handle for easy transport
Two fan speeds for good balance between quiet operation and improved air flow/ performance
Air Flow (nominal): 180 m3/hr
Auto restart on power off
Max noise level Maximum 42 dB(A)
Operating Temperatures 5-35 degrees celsius
Refrigerant R134a
Rotary Compressor
R134A Ecological Refrigeration gas
Tank 4 litres
Dimensions
W x H x D: 30  x 54 x 31 cm
Weight: 14 kgs