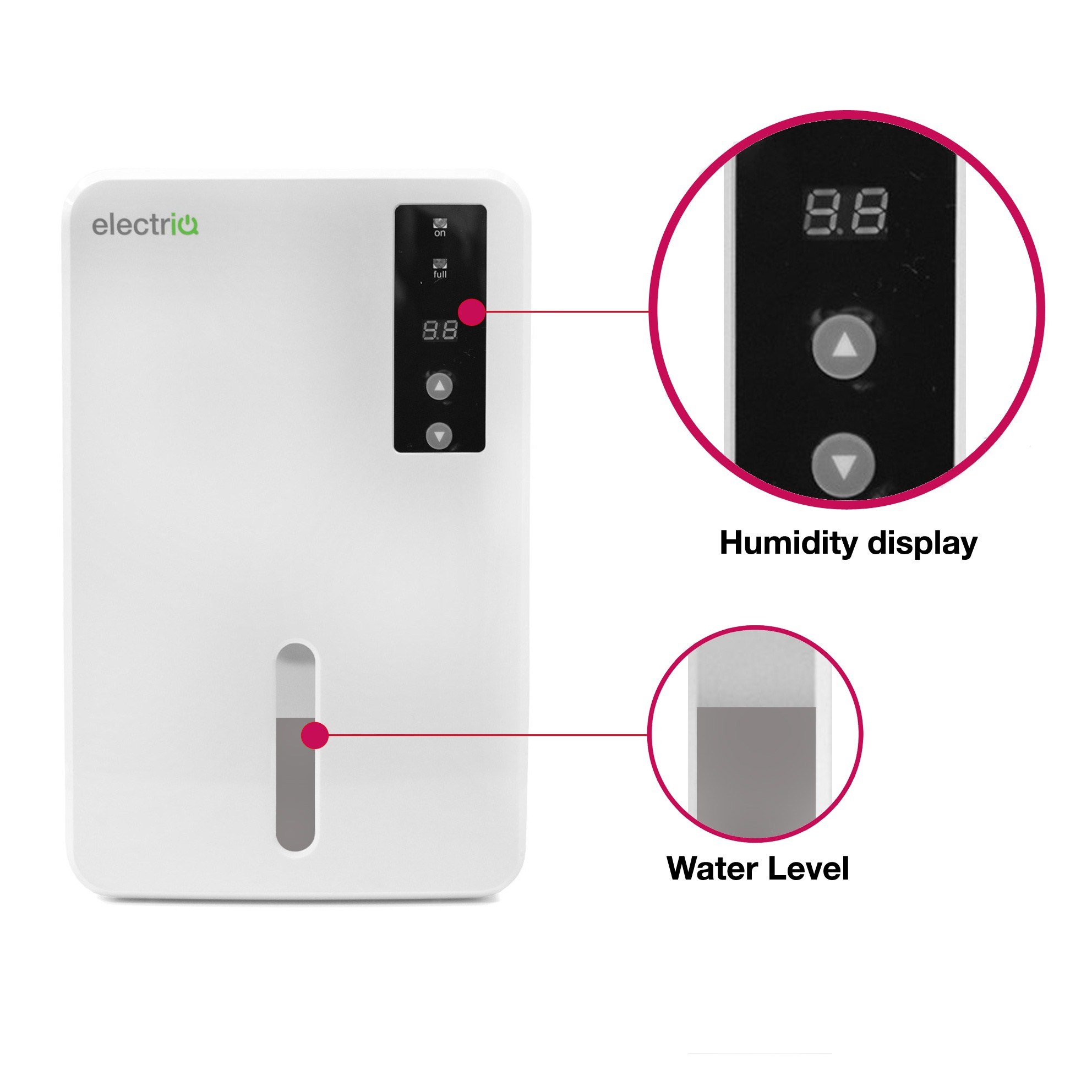 The ElectriQ MD400 is a lightweight and ultra-portable dehumidifier that's ideal for small areas where traditional dehumidifiers cannot reach. Unlike dehumidifiers of similar specification, the MD400 features a humidity display that lets you control the humidity level inside the room with ease.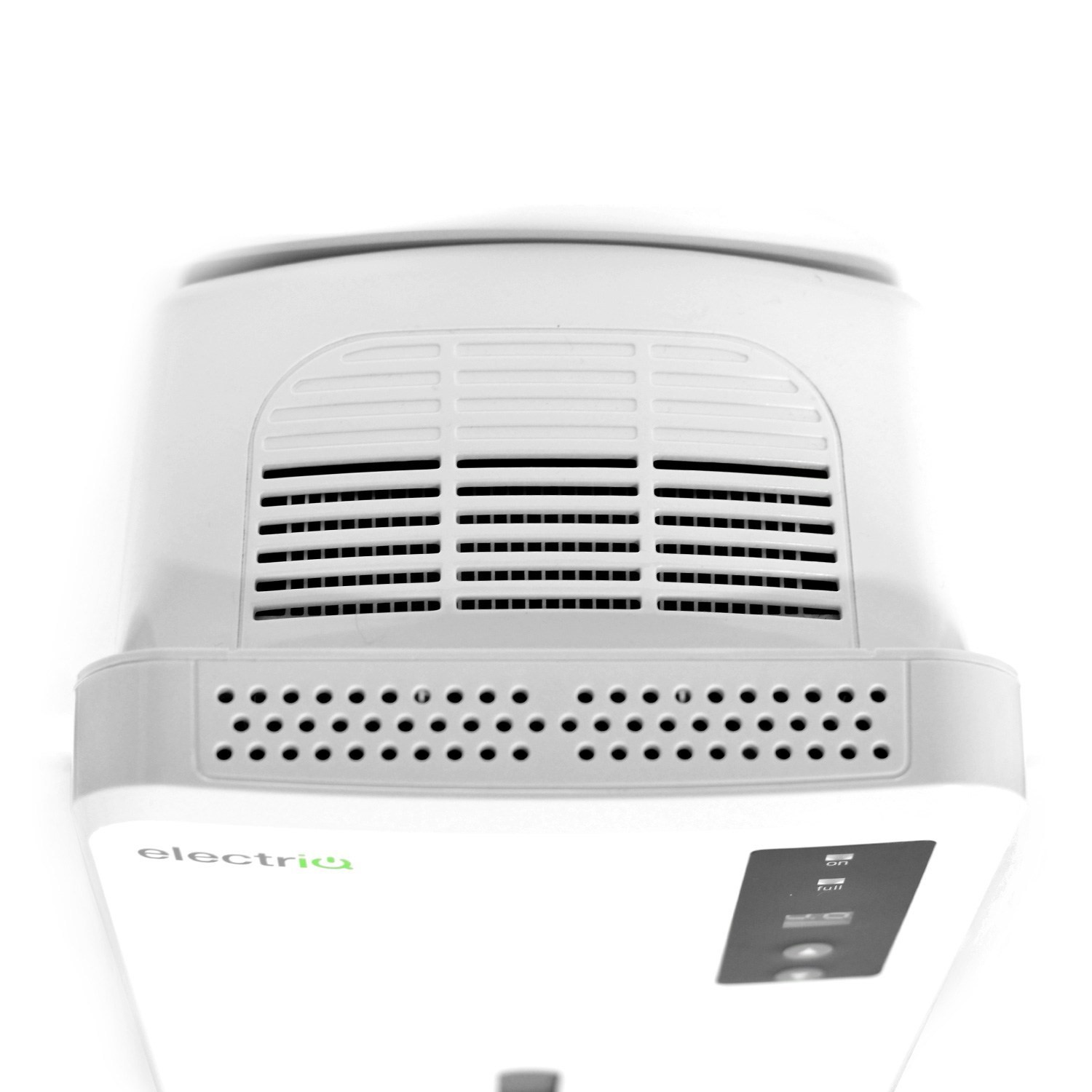 This compact dehumidifier embraces the very latest peltier (thermo electric) technology to deliver powerful yet whisper quiet, energy efficient performance to help eliminate damp and condensation in your home.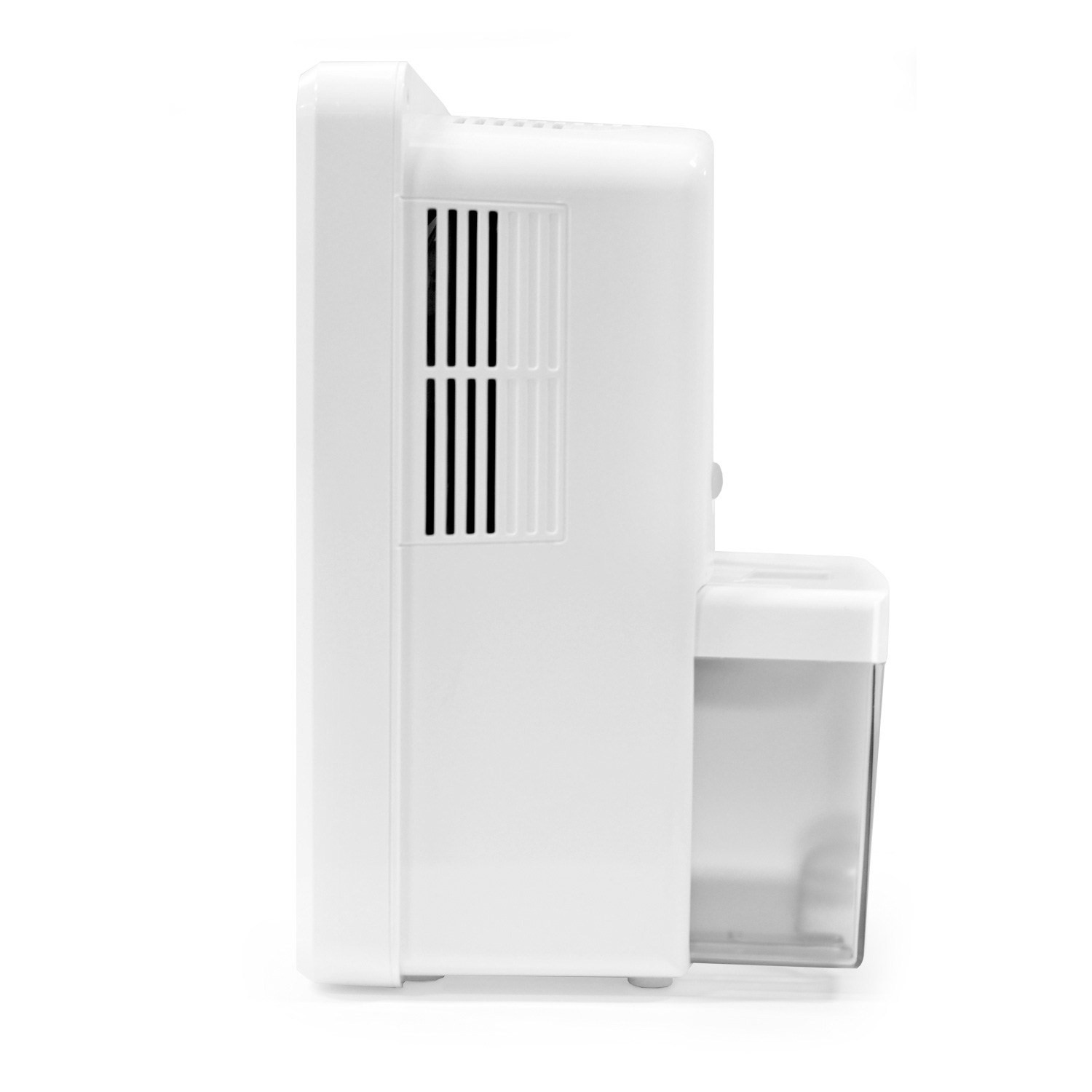 The water tank is large enough to hold up to 1.5 litres of water making it suitable for a few days of operation without needing to be emptied.
When the water tank reaches its full capacity the unit will automatically switch off and a handy indicator light will then alert you to empty the tank. The unit will stop dehumidifying also when reaching the desired set humidity level.