Product Information
This is a graded product. A1 products have no obvious scratches, marks or dents. It will be fully bubble-wrapped for transportation and comes with the full manufacturer's warranty.
GRADE A1 - As new but box opened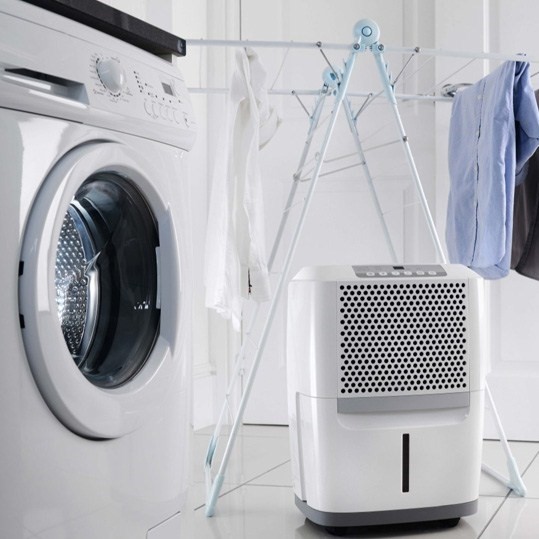 Healthy living
The Electrolux EXD25DN3W is a portable 25 litre per day dehumidifier that delivers exceptional dehumidification with all the lasting performance you would expect from such a global brand. It's designed to create a healthier and more comfortable environment for houses with up to 6 bedrooms by removing the excess moisture and humidity that can encourage the growth of common allergens and cause damage and staining to your furnishings. The special filtration system in the dehumidifier increases air freshness by removing dust and other fine particles.
Laundry
Stay comfortable come rain or shine and set the indoor humidity level to the one that's exactly right for you and your family. You can even use this quality dehumidifier to significantly reduce the drying time of damp laundry on a radiator airer/towel rail.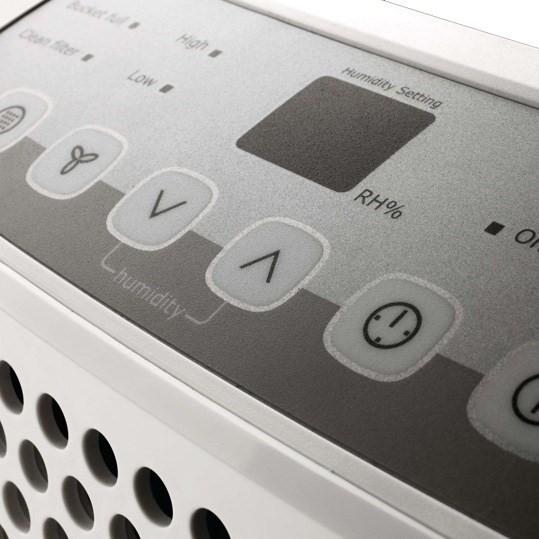 Scheduled around you
Have the dehumidifier start at a time that suits you with the unique timer function. Have it run while you're at work or at an off peak electricity time. The durable caster wheels and compact design allow you to easily move the unit from room to room.
Easy to use
The Electrolux dehumidifier is also available in a larger size (EXD15DN3W) and boasts an extract rate of 15 litres per day for houses with up to 2-3 bedrooms. Both Electrolux dehumidifiers are nicely designed and feature intuitive touch button controls and a clear LCD screen so you can control the humidity level inside the room with ease. Other features include a 24 hour timer function and two fan speeds for further customise use.
Key Features
Extracts up to 25 litres of moisture per day
Digital LCD display
Portable and lightweight
24hr stopping timer and delay start timer
Continuous Drain Operation
5.6 litre tank capacity
Bucket Full Indication
Suitable for up to 6 bedroom house
Touch controls
2 fan speeds
Check Filter Light
Technical information
Dehumidification Liters/day 25.0
Capacity / litres 5.6
Voltage(V) / Hertz(Hz) 230V/50Hz
Amps: 3.5
Watts: 745.0
EEV(L/KW/h): 1.4
Fan Speeds (Cool/Fan/Heat): 2
Relative Humidity (RH) Range Manual 35%-85%
Low Temperature Operation
Bucket Full Indication
Auto Shut-Off
Digital Humidity Readout
Continuous Drain Operation
Check Filter Light
24 Hour On/Off Timer
Air Volume (CFM) (High/Med/Low) 117.6/-/105.8
Top Air Discharge
Noise Level (dB) 51/49
Filter Type Anti-Bact Mesh
Bucket Capacity Approx in Pints (Liters) 5.6
Color White
Dimensions
W x H x D: 370 x 502.92 x 293.12mm
Weight: 15.44Kg