Thanks for ordering your air conditioner from us.
As part of the F-Gas regulations we just need to get some details about your installation.
Looking for an installer?
We have a team of F-Gas certified installers, if you'd like an installation quote please call our team on 0330 041 2742.
Alternatively you can find a local qualified engineer by using the official online registers here: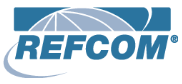 Already got an installer
If you've already got an F-Gas certified installer lined up please provide us with your engineers F-Gas number.